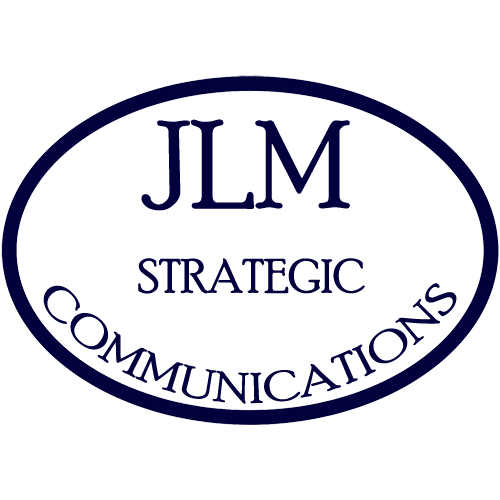 Frequently Asked Questions
What is PR?
The proper definition according to the Public Relations Society of America is a strategic communications process that builds mutually beneficial relationships between organizations and their public.
Who needs PR?
Every individual in business, and those that are a part of an organization who need to tell their story and build awareness.
How is it different from Advertising?
An organization must pay for advertising. Public relations is about building relationships with the communities you want to serve. Media Relations or "Earned Media" is NOT paid for.
What core services does JLM Strategic Communications offer?
We offer media relations, community outreach programs and reputation management.
How is JLM Strategic Communications different from other firms?
It's about getting inside the client's head to really listen and understand the story, their purpose and their "WHY."
What is Jennifer's expertise?
Jennifer has over 25 years of experience in public relations, media relations, community outreach, and crisis communications.
Does JLM Strategic Communications work with partners or sister agencies?
No, not at this time.
What does JLM Strategic Communications cost? Are there terms to the agreement?
Since every client is different and has unique needs, this will be discussed during your discovery call.
What industries has JLM Strategic Communications worked with?
For-profit and non-profit businesses, artists, fitness experts, scientists and start ups.
What are some recent successes?
A 2018 media campaign for a client garnered interviews with the Baltimore Sun, WJZ Channel 2, Fox 45 and Straight Talk – a show specifically for addiction. She was also interviewed on three podcasts and an Instagram/FB live. ALL of this media attention was targeted for the client. The client was also interviewed for an upcoming book and one of the top women's magazines in the country to be released in 2019.
Does JLM Strategic Communications (or Jennifer) provide media coaching?
Yes. One on one or in a group setting. This can be done in person or by a Zoom, Skype or Whatsapp call.
What PR trends are on the horizon and how will they benefit my business?
For 2019 Podcasts are the hottest trend along with video content.
What do I need to get started?
Vision, mission, purpose/why. Consistent messaging, goals. Know your WHO, WHAT, WHERE WHEN and WHY
Next Steps:
Set up a discovery call with Jennifer
Who is considered the "public?"
All communities or groups of individuals – charities, organizations and corporations that serve others
How does PR help establish a relationship with your own "public?"
PR builds awareness and credibility. The more people know you, the more your visibility grows.
How do existing relationships help with PR?
The more connections a person has, the better their chances are to increase awareness and amplify their message and brand. It's about TRUST and those you want to help you succeed because they believe in you.
Interested In Working With JLM Strategic Communications?