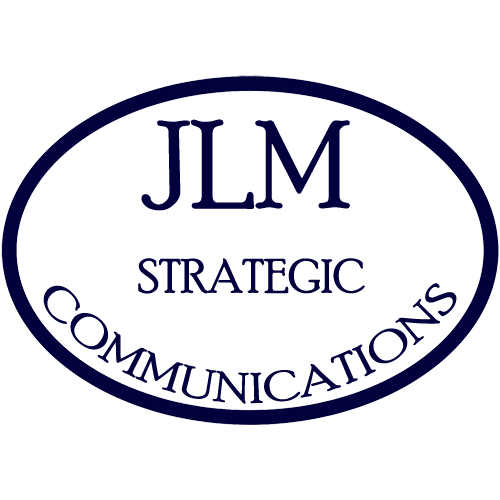 I met Jennifer at a women's workshop hosted by Nettie Owens, and meeting her was such a rewarding experience. She helped me identify ways that we could promote our nonprofit organization and further our mission through public relations and marketing strategies that we had not previously thought of. Jennifer truly has a heart to serve, as just when I thought she gave me all the golden nuggets I could handle, she shared more! If you have an opportunity to work with her, GO FOR IT. You'll walk away enlightened and motivated to put yourself and your business out there more than ever before.
Jennifer is an expert at what she does. I have consulted with her many times for PR guidance, both as an international speaker and consultant, and she never disappoints. I look forward to working with her to continue to grow my brand, and I know she will take care of me. I highly recommend Jennifer to anyone looking to 10X their personal or professional brand!
Jennifer has been an amazing asset to help me spread my message and build my businesses. She truly is someone that cares about her clients and their "Why." Throughout my journey, she has been willing to take risks and approach media outlets in any way possible. She has proven to be consistent and available and provides the support that you need when sharing your message. She is what I would consider the unsung hero. She gets her clients out in the front and center while she hangs in the background and cheers her clients on! Beyond possessing the typical attributes of a business owner and public relations expert, her intelligence, integrity, charisma, strong work ethic and humility are quite notable. She is an outstanding listener and embraces input and opinions of others. I have been honored to be her client and would highly recommend her to anyone in need of PR. Since today is her one year anniversary for her business ownership, I want to congratulate her and wish her all of the success that this world has to offer. 
Jennifer is not only a super sweet, bubbly, genuine person, she is a hardworking, determined, efficient, and caring business owner. Jennifer and I met a year ago through LinkedIn Local. We have stayed in touch, see each other almost every month, and finally found a way to work together. Jennifer was sweet enough to offer her services to me to help promote our final #LinkedInLocalBmore event of the year in December 2018. This was a very important moment for me both personally and professionally, and I wanted to make sure we really made a splash. Jennifer jumped at the chance to give us some PR on the event and she did a fantastic job. She was very clear in her communications and always kept me informed, while making sure I was providing everything she needed to get the word out. In the end, we were featured on the 11pm news on WBAL and it was amazing. I couldn't believe all the hard work she did for us. She even texted me during the event with pointers for my interviews and sent me talking points to focus on! This was a huge help and I cannot thank her enough. Jennifer is fabulous and I highly recommend her if you are looking for some good PR. 
Jennifer has been a huge asset to me, and has provided me withthe advice and direction necessary to take my business to the nextlevel. She is professional, kind, and extremely knowledgeable.Thanks, Jennifer, for being you and for all of your help!
If you remember one thing about Jennifer, it is this…what you see is what you get. As a PR professional, she is one of the few that has such an attention to detail. With a wonderful line of communication and service that shows her personal touch, it's not often that you feel like you get the attention that you deserve. If you are looking for someone to really understand what you are trying to accomplish and to deliver a custom approach to your own media relations…talk to Jennifer! 
I first met Jennifer at the No Longer Virtual conference, where I was struck by her humility and obvious business acumen. She has the superpower of being able to view multiples perspectives in one story. Jen has honed her craft of public and media relations and regularly proves herself to be a media maven at the monthly LinkedIn Local Baltimore events, simultaneously listening, posting, learning, and networking with everyone in the room. Yet most importantly of all, when you present a challenge or idea, Jen genuinely listens and provides valuable feedback. She has helped me organize several passion projects and ideas into a solid plan and provided the counsel, observations, and suggestions that I hadn't realized I needed. She follows up, is genuinely interested in progress, and is relentless in being your biggest cheerleader. When Jen is in your corner, you feel more invincible and supported: not only in your business strategy but also within a holistic view of business + life. If you're looking for a genuine media relations guru who is going to ask questions, listen, and become your Cheerleader in Chief, you've come to the right person. Jen will help you scale in a sustainable way, taking into account your lifestyle and goals for your project, and ensure you stay on a forward path. Whether your needs are on a post-it or a business plan, you will absolutely benefit from time spent with JLM Strategic Communications!
Networking is not for everyone … "WHERE do you work?" … "WHAT do you do?" … Then you meet Jennifer at #LinkedInLocalBmore. Jennifer is a remarkable person who wants to get to know YOU … the whole YOU … She listens to YOU and is not afraid to share her journey as it relates to YOURS. I have only known Jennifer for a short time, but I feel as if I've known her forever. I recommend Jennifer to anyone who needs coaching to help them develop and achieve their career (or personal) goals … to be their personal cheerleader along the way … & she is an amazing PR professional to boot.
Jennifer is so great at her role as a PR Professional. I hired her foran important client and she is easy to work with, pitches perfect,and is fun. A++++ recommendation. Can't wait to work together more!
I have had the good fortune to work with Ms. McGinley over theyears. She is a true professional. Her work is excellent. Shedelivers on time and on budget. I would highly recommend her for public relations/communications work.
Jennifer is a passionate, dedicated and hard working professional. She develops big picture strategies that help organizations navigate through the complexities of social media marketing, branding, and traditional public relations outlets. As a burgeoning blogger, Jennifer shares thoughtful insights on how to build your business.
Jennifer has been so great to work with! I've worked with a few PR agencies in the past and none of them have come close to her high-level of customer service. She responds extremely quickly and is excellent about coordinating information with media outlets. She even goes above and beyond by going with you to your TV appearances and helping you to plan and get ready if needed. I 100% recommend working with Jennifer if you want to get booked quickly for media appearances and take your branding to the next level. Her passion for this industry shows, and she knows what she's doing! 
Whether the audiences you want to reach are reporters, donors, alumni, advocates, or community and industry leaders, Jennifer McGinley will find the right message to deliver at the right time to bring you results. Her experience in healthcare, research, academia, and nonprofits give her a broad base of knowledge and contacts, and her innate inquisitiveness means that she understands your goals rapidly and puts together programs that meet your needs. Jen is personable, flexible, mature, and dedicated, which means her clients breathe easy when she's on their team. I've worked with Jen in both corporate and consulting roles, and I recommend her without hesitation.
Jennifer is extremely knowledgeable and clearly an expert in her industry. She offers solutions to small businesses that make her services one of a kind. She can easily assess what your business needs are and create a plan to help you get where you want to be. I would highly recommend her to anyone who needs help getting to that next level.
Jennifer knows her stuff inside and out. She is the perfect PR expert to ask for guidance as I develop my path forward as a Thought Leader in Intentional Communication. She knows which opportunities are right and when, and she always has her finger on the pulse of who needs to know about me and what I do. Jennifer also joined me as a guest for a #CommunicationChat on Instagram Live, and it was the most re-watched live story of my series because of all the high value insights she provided. She's not a one-size-fits-all agency; she takes a personal approach to each client relationship. She really puts in the time to learn about what I do, what I'm up to, and it shows. She also reads and listens to my interviews and gives me proactive feedback and strategies even I wouldn't have considered. As a strategic communicator, I know a lot about promotion, connections, repurposing content to develop relationships and build business, and establishing a brand, but I don't even scratch the surface when it comes to media strategy and the specific tools and tactics and timing that Jennifer has mastered. I highly recommend Jennifer to anyone looking to take themselves and their reputation seriously. When the world needs to know about what you do, Jennifer is worth every penny and beyond.