Are You Afraid to Commit? Are You Afraid of Being in the Spotlight?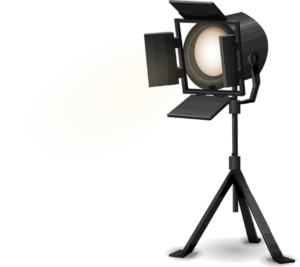 Are you afraid of being noticed?
Has your business ever used Public Relations as a tool to grow your business?
Why not?
Are you afraid of committing to a Public Relations program?
Don't be afraid of Public Relations.
I recently had a fantastic conversation with a public relations colleague in Geneva, Switzerland about today's state of Public Relations. We chatted about digital media, media relations, community outreach and all of the things that are most important to our clients. Organizations and individuals need to increase awareness in order for their business to grow.
During all of the changes in the Public Relations field including social media, videos and podcasting, the one constant is how Public Relations is done. The true core.
Do you know the first step in beginning a Public Relations program?
Do you know what the secret sauce is?
It's about cultivating relationships!
When you build a community of other humans supporting you, your business will begin to grow and thrive!
The more people know you exist, the more others will talk about you. That is the FIRST step in building a Public Relations program for your business.
It's that simple. Isn't that easy? There's no reason to be afraid.
You must build solid relationships in order for your organization to garner increased visibility and credibility.
Yes.
YOU will get noticed!
It doesn't cost a thing to build solid, loyal and honest relationships with others does it?
It does take time and a commitment, but all things that are worthwhile do take time.
Are you ready to get noticed?