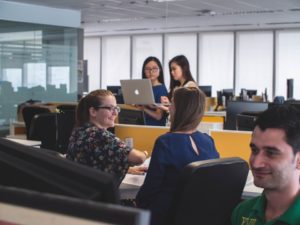 PR stands for Public Relations.
What is PR and WHY is it Valuable for YOU?
PR stands for Public Relations
According to the Public Relations Society of America (PRSA) it is, "a strategic communications process that builds mutually beneficial relationships between organizations and their public."
The keyword here is relationships – building solid relationships with the public YOU or your organization want to serve, educate or communicate with.
Here are a few of the components of PR (according to the PRSA):
Brand Journalism/Content Creation
Corporate Communications
Crisis Communications
Events/ event planning
Executive Communications
Internal Communications – employees, trustees, shareholders
External communications – alumni, community and other constituents
Marketing Communications
Media Relations
Multimedia
Reputation Management
Social Media & Speechwriting
Supporting the Fundraising Department
Why is PR important?
In order to spread the word about you or your organization, you need to be SEEN and HEARD everywhere it is strategically appropriate.
You and your organization need to get a very clear vision, mission, purpose/why. You also need consistent messaging, wording and goals. I suggest answering: WHO, WHAT, WHERE WHEN, WHY.
PR establishes a relationship with your own "public." Education, building and increasing awareness and credibility are just the beginning!
Jennifer McGinley is CEO of JLM Strategic Communications. She helps CEO's, leaders, experts, and organizations increase connections, visibility, and credibility through strategic public relations programs. Jennifer is also a PR consultant. You can reach her at JLMStrategicCommunications@gmail.com and jlmstrategiccommunications.com.